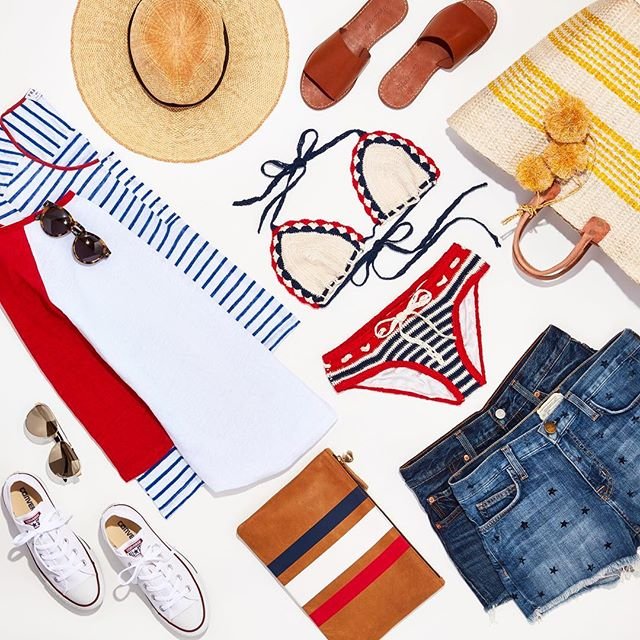 SUNGLASSES
/
DENIM SHORTS
/
T-SHIRT
/
CLUTCH
/
CONVERSE
/
SANDALS
/
SWIMWEAR
/
BEACH BAG
EN:
Happy weekend my friends, I can't wait to jump into the summer holiday and so I though of sharing with you some major must haves to be ready for the beach. What we need to have before going to the beach: swimwear, shorts, a beach bag, sunglasses, a straw hat, a light dress or a t-shirt and a pair of sandals.
Click on the image to get to the products you love.
Love,
Lavinia
RO:
Un weekend minunat va doresc, mai e putin si plecam in concediul de vara. V-ati pregatit bagajul, daca nu, eu am facut o lista cu cele mai importante piese vestimentare care trebuie sa se regaseasca in valiza noastra. Eu am ales urmatoarele: jeans, rochite si topuri lejere, sandale, ochelari de soare, dress de baie, palarie de paie si o geanta de plaja.
Click pe produs pentru ajunge la el.
Cu drag,
Lavinia